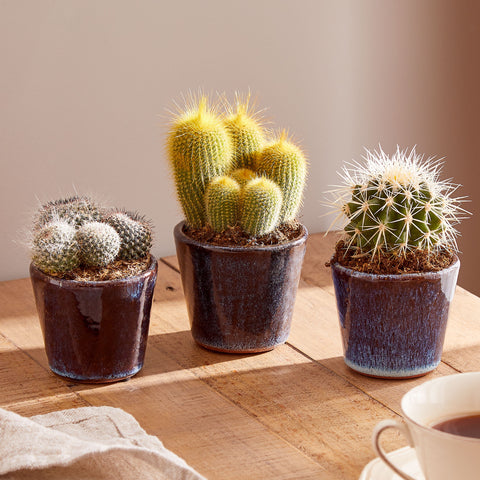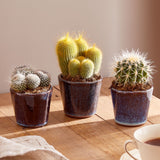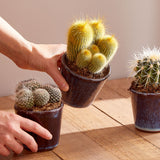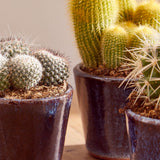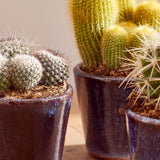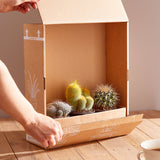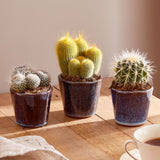 Cacti trio
Superbly spiky
These easy to maintain cacti are the perfect trio to add to any house plant collection. Paired with these contemporary pots they truly bring a holiday feeling into the home. There are many benefits to having cacti in your home. Not only do they look pretty, but they can improve air quality and even increase productivity and mood.
IN THE BOX
This arrangement contains the following:
Cacti trio with ceramic pots. 
Just so you know...
Make sure soil is dry between waterings, and keep in a sunny spot.