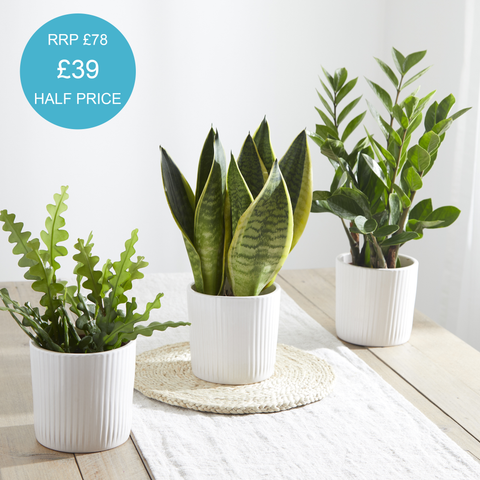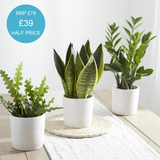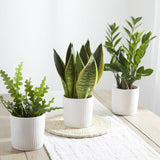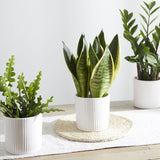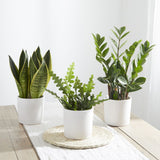 Easy-care ribbed pot trio
We've brought together a collection of plants that will enchant even the most avid plant collector. With their variety of shapes, colours and textures, this trio of the Zizi, Snake Plant and Fishbone Cactus has everything you need to make a green statement. Each is relatively easy to care for, perfect for new plant parents and experienced enthusiasts alike.
The Zizi is an ornamental with lush, glossy foliage on slender stems that holds cultural significance in some countries, where the fruits are used in traditional cuisine as well as herbal remedies.
Also known as Mother-in-Law's Tongue, the Snake Plant adds natural architecture to any space with spires of leaves that have an entrancing pattern resembling snake scales.
The Fishbone Cactus is a plant that becomes a real talking point with friends and family thanks to long flat stems with a serrated shape resembling the bones of a fish. As a succulent, it's easy to care for as well as striking to look at.
In the box
Zizi plant in white ribbed pot
Snake plant in white ribbed pot
Fishbone cactus plant in white ribbed pot