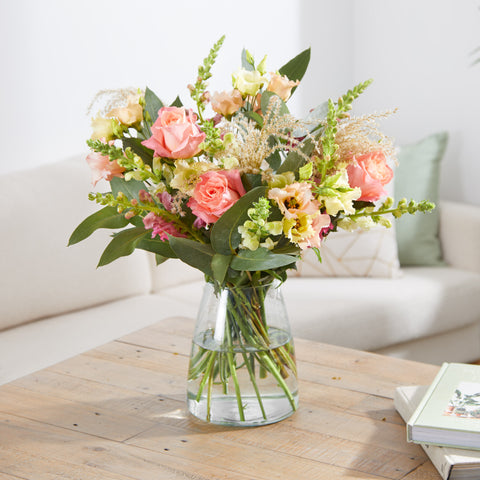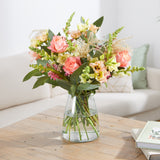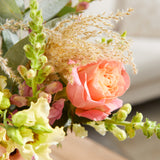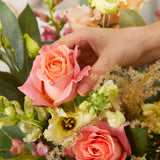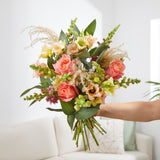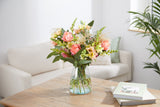 Graceful
Style and poise
This bouquet is a study in elegance. It features both pink and white antirrhinum, peachy 'Miss Piggy' roses, apricot lisianthus and fragrant eucalyptus. Delicate fronds of miscanthus add fluffy texture. Send these ethical flowers as a gift and make someone's day.
IN THE BOX
Our florists arrange our sensational bouquet by hand with the following fresh flowers and foliage:
Pink antirrhinums, white antirrhinums, Miss Piggy roses, miscanthus, Falda apricot lisianthus, robusta eucalyptus.