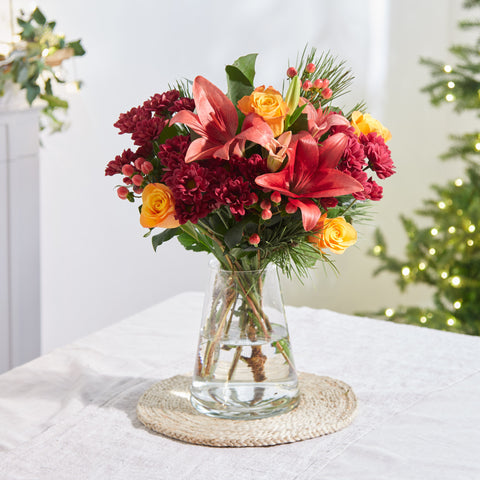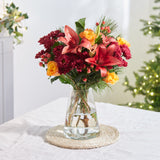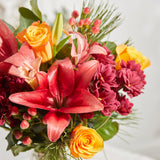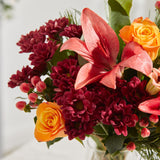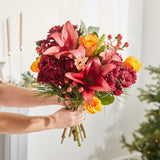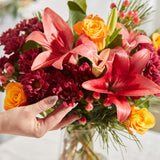 Heart and Hearth
Comforting kindness
This bouquet radiates cosy heat from every petal. Silky red and vibrant orange flowers, with festive foliage are perfect to send someone as a surprise Christmas gift.
In the box 
Our florists arrange our sensational Heart and Hearth bouquet by hand with the following fresh flowers and foliage:
LA Lily Red, red chrysanthemum, orange roses, red hypericum, kiefer pine, robusta eucalyptus.