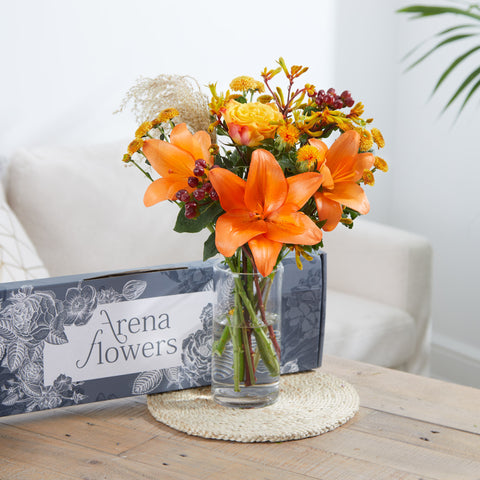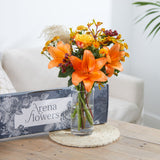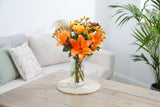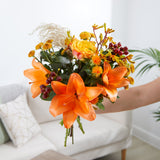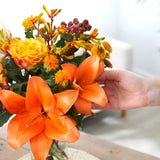 Letterbox Simmer
Effervescent pink and orange
This fresh and edgy selection is a perfect letterbox gift for lovers of the unusual. The cool magenta santini are creatively contrasted with orange lilies, roses and carthamus. Delight in the different textures in the kangaroo paw and miscanthus.
Our letterbox flowers make a wonderfully hassle-free and thoughtful gift, designed specially to ensure guaranteed delivery every time and using hardy stems that can survive the journey to the recipient's door.
IN THE BOX
This arrangement contains the following flowers: 
Orange santini, orange LA lilies, hypericum, carthamus, miscanthus, orange roses, kangaroo paw.