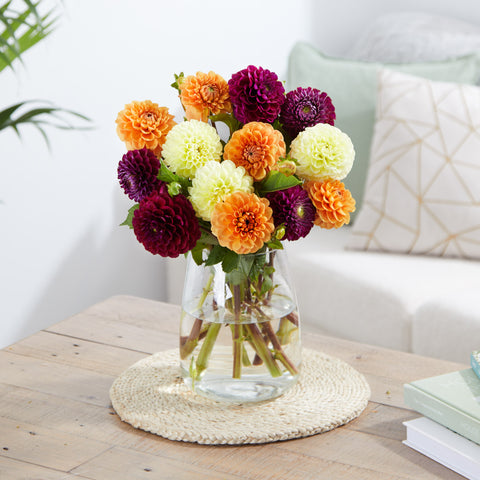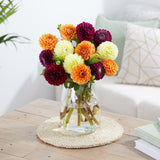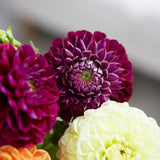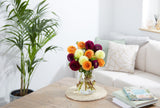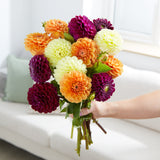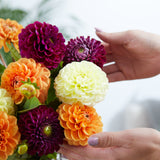 Mixed Dahlia
Sumptuous beauty
Dive into this arrangement of mixed dahlias that's like a rich and fruity sorbet in flower form. We've brought together plum purple, tangerine orange and limoncello yellow dahlias for an enticing, sugar-sweet arrangement that brings a delightful energy into any room it's displayed in. Sending this to a loved one is sure to make them beam with joy.
In the box
This arrangement contains the following:
Purple, orange and yellow dahlias.