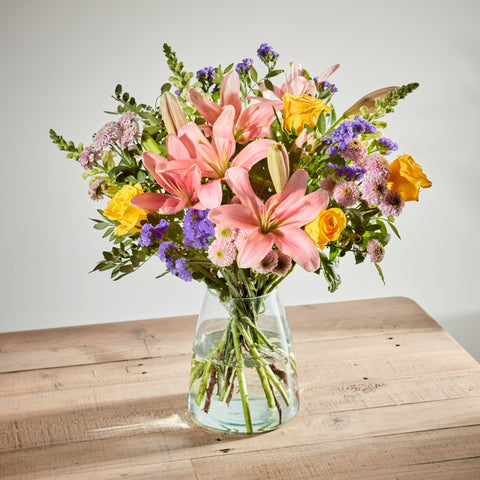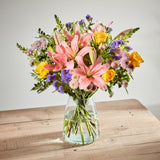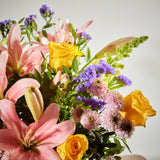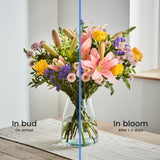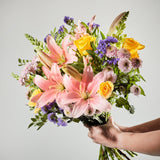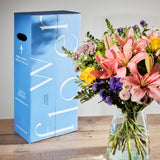 Nature's Revelry
Splashes of sweetness

Bask in the vibrancy of 'Nature's Revelry,' a bouquet that captures the joy and energy of sunny days. This stunning arrangement boasts pink lilies and santini, their lively colours contrasting beautifully with the sunny yellow of antirrhinums and roses. Cool splashes of blue add a refreshing touch, complemented by the lush green of pistache foliage. 'Nature's Revelry' is a celebration of the sun's exuberance, perfect for bringing a smile and a burst of colour to any occasion.

In the box 
Our florists arrange our sensational 'Nature's Revelry' bouquet by hand with the following fresh flowers and foliage:
Pink lilies, pink santini, blue ageratum, yellow antirrhinums, yellow roses and pistache foliage.