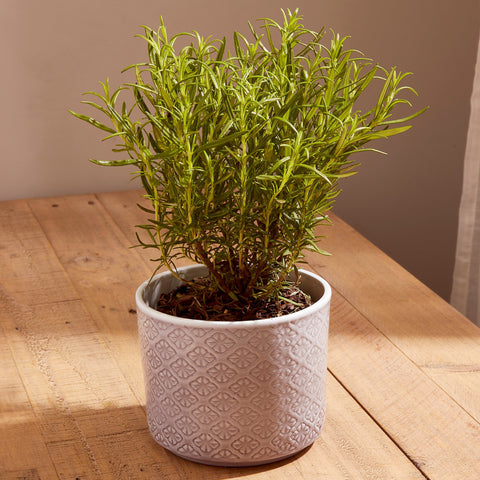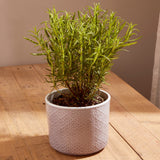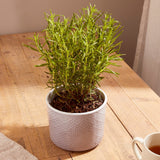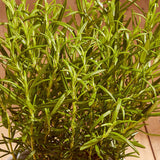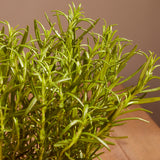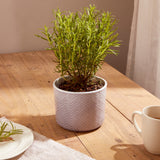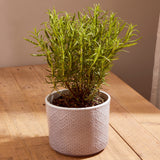 Organic Rosemary
Fragrant evergreen
Your organic Rosemary plant will arrive in a pretty ceramic pot which means you can keep it close at hand in your kitchen. 
Rosemary is a true classic in Mediterranean cuisine and can be used as a seasoning in many different dishes: on your barbecue meats, with new potatoes, in soups and casseroles. The choice is almost endless! Rosemary really does complement the flavour of almost any meat, fish or poultry; the choice is yours.
This invigorating herb can also used for aromatherapy. Just throw a handful of Rosemary leaves into hot bath water and the beautiful scent will be released for you to enjoy. Worth a try at the end of a long hard day!
IN THE BOX 
Our lovely Organic Rosemary comes with the following:
Organic rosemary plant (14cm base) and ceramic pot.