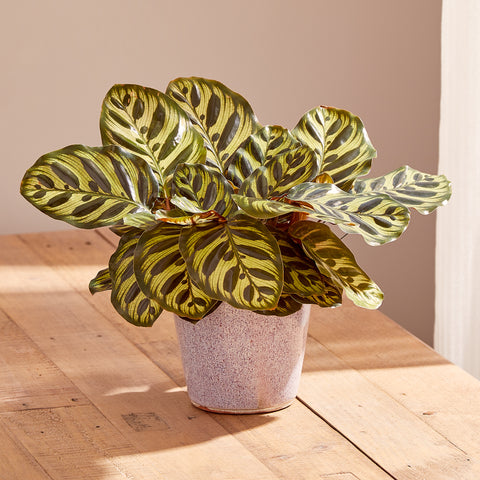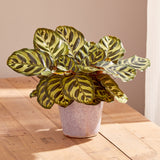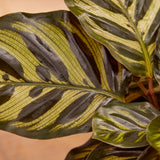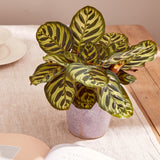 Peacock plant
A real poser
The calathea makoyana gets its common name from the leaves that resemble the tail of the strutting showoff, the peacock. A popular houseplant in the UK, the calathea provides fantastic colour contrast thanks to green variegated leaves with intense red undersides. Suitable for Bathrooms.
IN THE BOX
This eye-catching arrangement contains the following:
Calathea makoyana (10.5cm base) plant, and ceramic pot.
Just so you know...
This plant prefers indirect light, and to be watered little but often. When the top inch or so of the soil is dry, it's time to water the plant again.