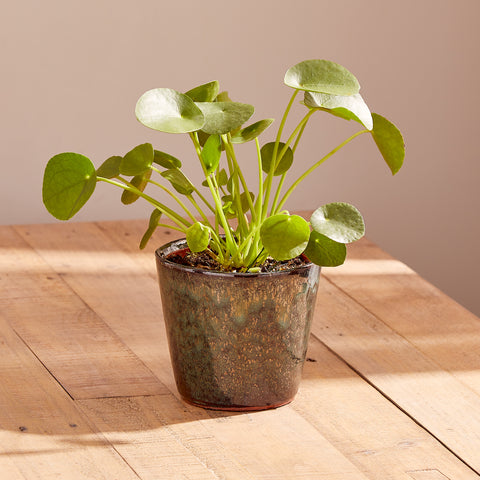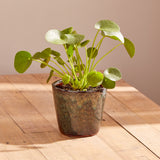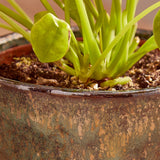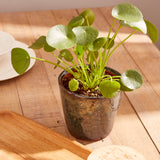 Pilea plant
Playful and prosperous
The pilea peperomioides, which originated from the Sichuan and Yunnan provinces of China, earned itself the moniker of Chinese Money Plant thanks to its coin-like leaves and symbolism for wealth and financial stability. An ideal houseplant, the pilea loves humidity and will grow quickly. Suitable for bathrooms.
IN THE BOX
This eye-catching arrangement contains the following: 
Pilea plant and ceramic pot.
Just so you know...
The pilea peperomioides likes to be in moist soil, but should also dry out for 1-2 days, so stick to a watering schedule of once a week.