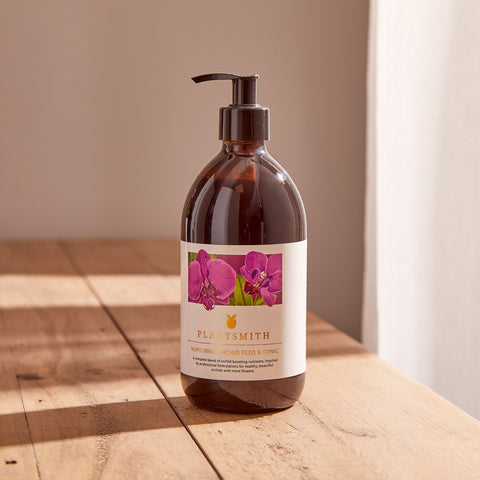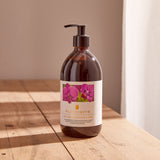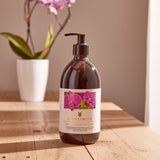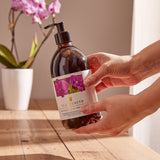 Plantsmith Orchid Feed and Tonic
Unlike outdoor plants, orchids are completely reliant on us to keep them well fed. Although they arrive in compost that contains low levels of fertiliser, these nutrients are quickly used up. That's why you need to use an orchid feed, to ensure your orchids are getting the vital nutrients and vitamins they need to flourish.
Inspired by formulations used by the professionals, our Nurturing Orchid Feed & Tonic contains 12 perfectly balanced essential nutrients designed to encourage strong, glossy leaves and the growth of longer lasting flowers.
It's best to feed orchids regularly during their growing season, which runs from March to September. For most orchids, including moth orchids (Phalaenopsis), add 5ml (approx. 4 pumps) per 2 litres of tepid water. For Cymbidiums, use 20ml per 2 litres of water.
For the very best results, use every other watering.
Always make sure that your plants are not sat in the water, as this will rot the roots and kill the plants. Come back and check 15 minutes after watering and pour away any excess pooled water.
Glass bottle 500ml with pump head.
.