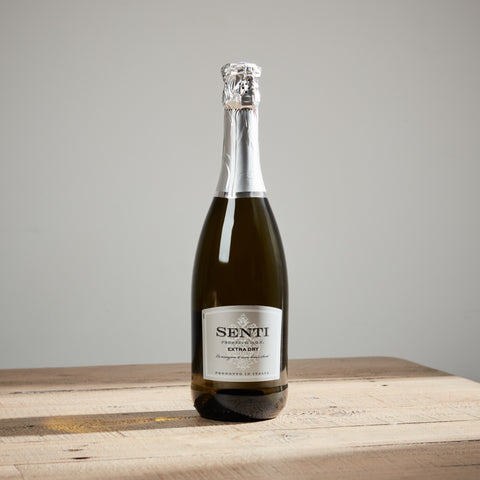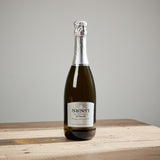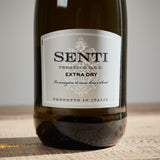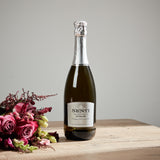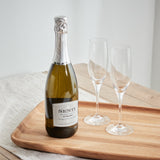 Prosecco senti
Veneto is home to a number of Italy's classic wine regions but it is the sparkling wines from Prosecco that currently have a buzz surrounding them. The best sparkling wines have both delicacy and intensity, something we nailed on a recent trip out to see top Prosecco winemaker Umberto Menini. A lovely style of fizz packed with apple and pear fruit and a little leafiness adding to its charm. A citrus led palate and excellent intensity make Senti the perfect aperitif and celebratory sparkler.
The son of a Tuscan winemaker, Umberto grew up with vines in the blood. His 40 year career in the wine industry has seen him making wine for some of the most famous producers in Italy, as well as specialising in, and lecturing on, Organic methods of production and, most recently, working as an international consultant to some of the most well known producers in the Veneto, Puglia and beyond. His hallmark is precision, both in terms of varietal expression and balance as well as vineyard typicity.
It isn't a celebration without some quality fizz, so grab some of our Senti Prosecco and get that party properly started. Orchard fruit filled with great citrus intensity and lovely soft bubbles.
The perfect celebration fizz.
Packed with orchard fruit and citrus intensity.
Senti is THE everyday bubbly.
ABV:11.0%
Vintage:NV
Size:75cl