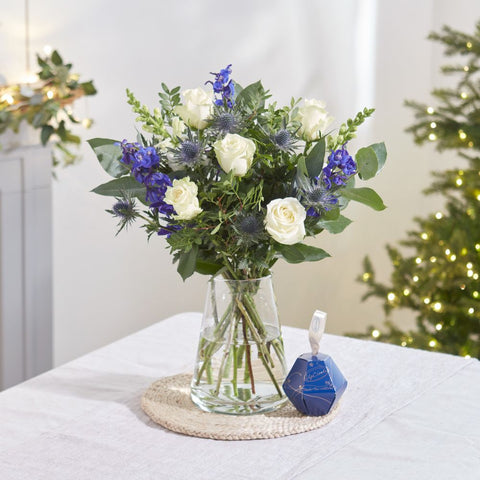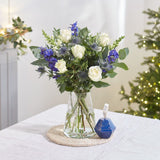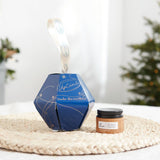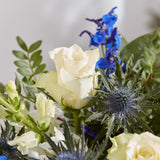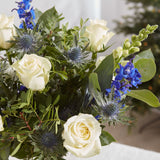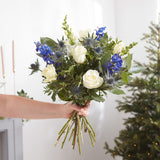 Sapphire Sky Gift Set
Winter's night
Let your mind wander in to the distant galaxies with the Sapphire Sky bouquet. White flowers sparkle and shine on an inky backdrop of deep blue and green. Send this to someone to make them feel special like a star.
Give the gift of luscious lips this festive season… As you open the bauble, you'll discover a nourishing lip balm made with upcycled hemp seed oil and shea butter that will keep lips soft, supple, and mistletoe-ready all winter long! This lip balm is a must-have as it not only pampers your lips, but its compact size makes it the perfect companion for the winter season and beyond. Just slip it into your purse or pocket, and you'll have nourished lips at your fingertips, no matter the occasion. 
In the box
Our florists arrange our bouquets by hand with the following fresh flowers and foliage:
Blue Delphinium, Blue Thistle, White Antirrhinum, White Roses, Eucalyptus Robusta and Pistache foliage.

Upcircle Lip Balm 15ml