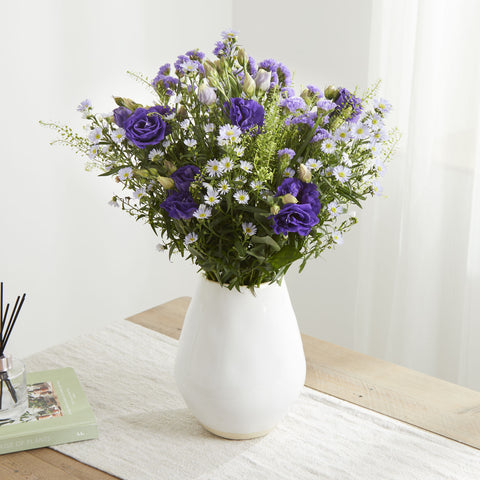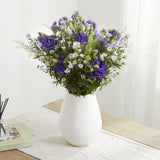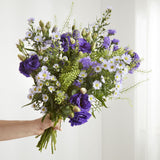 The Times Pet Friendly Selection
Soft sky
Your exclusive flower selection is a twilight sky in flower form. The deepening swirls of purple lisianthus create dramatic depth and allude to the night drawing ever closer. Statice forms cloud-like softness in the tableau, and asters look like starry clusters, adding a twinkle to the selection. Greenbell reaches outwards in fronds of lacy texture.
In the box
This selection contains the following:
Purple lisianthus, lilac asters, lilac statice and greenbell foliage.
Arranging your flowers at home

This is a selection based on our flower subscription. The flowers will arrive unarranged in our signature FlowerPaper and secured with compostable ribbon. Details of how to arrange your stems at home are on the inside of the box lid.