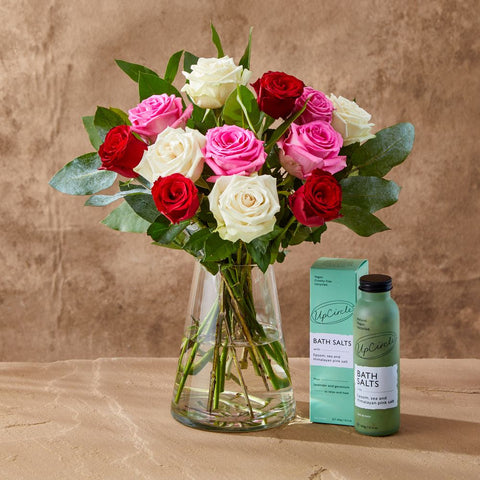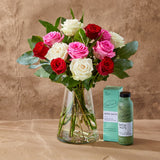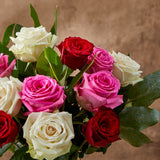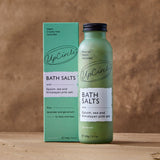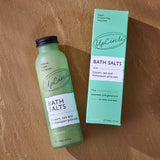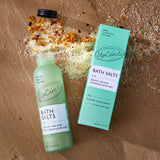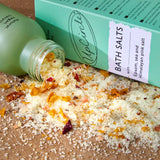 The Unity
The Unity bouquet is the perfect embodiment of connection and harmony. The combination of white, red and pink roses has significant meaning in togetherness and constancy of love making it a gorgeous gift to send to someone you cherish and adore, even when you're separated by distance.
We've created the Unity bouquet to celebrate our partnership with UpCircle, the beauty and skincare experts who have made it their purpose to upcycle products that would otherwise go to waste despite still being useful. This sometimes happens with our roses, which go past their best before they can be enjoyed. Rather than sending them to be composted locally, we now send the petals to UpCircle, where they're combined with Epsom, sea, and Himalayan pink salts as well as geranium and lavender to become their wonderfully soothing and restorative Bath Salts.
In the box
This duo comes with the following items:
Bouquet of mixed roses and eucalyptus robusta, and Upcircle Bath Salts bottle (350g)
Add an extra touch
Make your gesture extra special by including an elegant vase with your order.