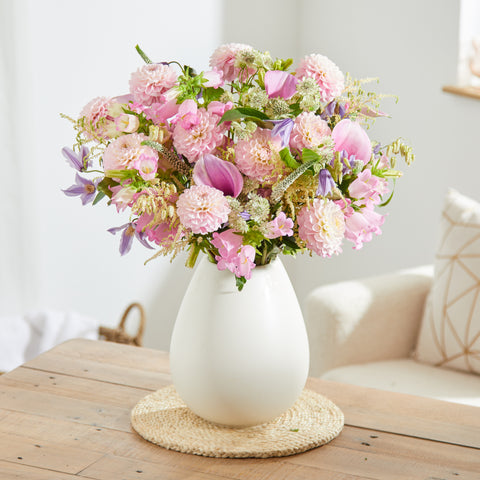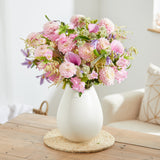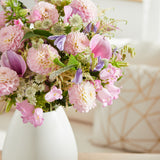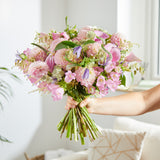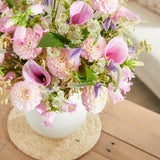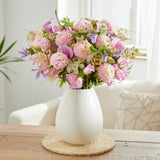 Violetta
Lilac Love
A sweet and soft-hued arrangement, the Violetta offers an enchanting blend of pink dahlias, calla lilies and campanula with beautiful lilac clematis enhancing the charm of the bouquet. Fresh white astilbe, astrantia and veronica complete the arrangement, harmonising the delicate colours and creating a dreamy bouquet that is ideal for any occasion.
In the box
Our florists assemble this gorgeous bouquet with the following beautiful blooms:
Pink dahlia, pink calla lily, pink campanula, lilac clematis, white astilbe, white astrantia, white veronica, briza.